The Elizabeth Foundation
The Elizabeth Foundation helps young deaf children learn to listen and talk. Based in Portsmouth, it provides services for these children and their families across the UK. We are pleased to support this highly deserving charity, our support began in 2006.
We have made further future commitments to the charity in the coming years and work with them to provide audio visual aids for their educational environment.
You can read more about The Elizabeth Foundation via the link below:
https://www.elizabeth-foundation.org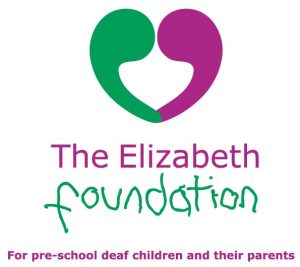 "We help young deaf children learn to listen and talk. We help their parents from the moment of diagnosis offering practical, educational and emotional support.
We are the UK's largest single provider of education services for babies and preschool children with hearing loss.
We provide Ofsted 'Outstanding' nursery services at our Hampshire Family Centre and online support through our innovative Let's Listen and Talk programme."
Andover Foodbank
We have supported the Andover Foodbank since 2010 and continues to help ongoing as part of our efforts to help local community projects.
The Andover foodbank was set up in 2006 to provide emergency food to local people who find themselves in short term crisis and are without means to buy food. In the year April 2017 – March 2018 they distributed around 32 tons of food to feed 4325 people of which 1395 were children giving families and individuals valuable breathing space to address longer term issues without the worry of feeding their families or themselves. The supply of additional products such as toiletries and laundry items helps keep children in schools, and provides some dignity to people struggling within our community.
You can read more about Foodbanks and Trussell Trust via the link below:
https://www.trusselltrust.org/
Local Community Sports
As life becomes increasingly digital we believe in promoting outdoor activities and sports for young children to ensure they grow up healthy with a balanced lifestyle.
Each year we support a different local sports team and have recently helped young swimmers and footballers by helping them reach their goals and sustain their community activities.
Environmental Commitments
We have a firm commitment to help recycle our own and our clients' electrical waste management and to reduce our carbon footprint: